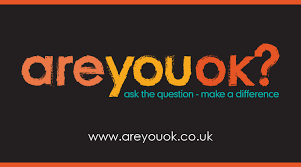 Are You Ok?
If your partner or someone in your family is hurting your mind or your body that's not OK. Support is available.
This range of TALK Toolkits has been designed to encourage discussion and raise awareness of various themes associated with domestic abuse. Some of them are intended to be a practical resource and others can be used in a school or group setting. They can also be used to promote healthy discussion at home with your children when an abusive relationship has ended. All the toolkits are free to download.
Sex Education Forum
When thinking about what should or could be the right information for your RSE curriculum, the Sex Education Forum (SEF) offers the following on what to include at which key stages. 
The Sex Education Forum also holds a list of quality RSE external providers – to see who can offer a high quality RSE for your setting, please visit the Sex Education Forum.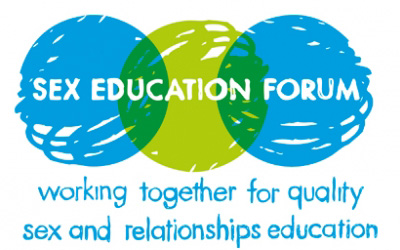 What do young people want from SRE?
The needs of your students will always vary but a broad and inclusive curriculum can really support students to make a positive transition from the primary years into the teenage years and into adulthood.
This report from the Sex Education Forum (SEF) summarises research done and offers some insight into what is useful, needed and badly wanted by young people aged 11-25 in the UK.
What do you think young people will say about the SRE received from your school or setting?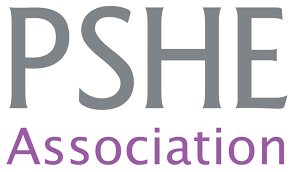 PSHE Association
The PSHE Association is a national organisation which leads on all PSHE matters, including sex and relationship education.  Apart from high quality training, conferences and events, a strong membership offer, they also have a directory of quality assured resources. They offer quality assured programmes of work for Primary, Secondary and Further Education settings. When selecting your resources or when choosing to purchase a wholesale curriculum programme, we encourage you to look at the PSHE Association website. 
Unfortunately, not all content is equal so take the work out and go with what the national thought leaders and influencers consider to be quality information, content and resources.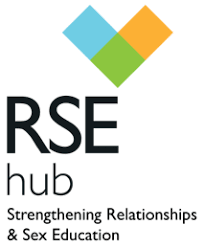 The RSE Hub Quality Review Framework
The quality review framework is a tool for benchmarking Relationship and Sex Education has been accredited by the PSHE as a quality assured resource.
Torbay Council Public Health team have purchased copies of this tool exclusively for Primary and Secondary education settings in Torbay. Several Primary and Secondary schools in Torbay have used it to drive improvements in their approach, including Brixham College, Coombe Pafford, Torbay School, Devon Studio School and Curledge Street Primary. 
Teachers who participated said:
"The need to consider our provision of RSE as just one part of a learner's journey; we should aim to join up our delivery with that of Key Stage 2 and Further Education providers. Every child in Torbay should be entitled to an agreed minimum standard of RSE, which is transferable in terms of any school move or key stage transition"
And they added that if other schools were considering being involved in a review process; 
"It is an extremely useful opportunity to explore your own practices and undertake a full external evaluation.  It helps raise awareness of the importance across School rather than in smaller pockets.  It provides an opportunity to work with local Schools and share resources and discuss best practice." 
If you would like to explore how to use it and any peer review opportunities, please email publichealth@torbay.gov.uk.
The PSHE Association's Subject Lead Nick Boddington says;
"We highly recommend this framework for schools to use as it shows a strong balance between being comprehensive but not so complex to be daunting. It will help provide a direction of travel for improvement and the division between core standards (the basic steps you should have in place) and quality (what you can do to make things as good as possible) is really helpful."
SRE for the 21st Century
This supplementary guidance has been developed by the PSHE Association, Brook and the Sex Education Forum. It is designed to be used alongside existing statutory Department for Education guidance for schools dating back to 2000.
PSHE Association Programme of study for PSHE Education (Key stages 1-5)
The PSHE Programme of Study was produced in consultation with a wide variety of agencies and practitioners to meet the needs of today's pupils and is regularly updated to meet these changing needs.
The PSHE Association Programme of Study for PSHE education is now regularly signposted by the Government as the go-to guidance for teachers and schools when planning their PSHE education curriculum.
For Key Stages 1 and 2
Challenging Homophobia in Early Years
This resource for teachers discusses the importance of challenging homophobia in primary schools. It provides a list of recommended reading around homophobia alongside a planner for books to read within each year group, with each book broken down into a lesson plan involving role play, activities and discussions.
Download Challenging Homophobia in Early Years
Emotional health and well-being: An early years resource to promote healthy relationships
Healthy Relationships and Emotional Literacy - This lesson plan resource targets healthy relationships by providing an introduction to key messages to early years. It provides a list of recommended reading around relationships alongside a planner for books to read within each year group, with each book broken down into a lesson plan involving role play, activities and discussions.
Download Emotional health and well-being
Pantosaurus and the PANTS Song
The highly successful NSPCC PANTS campaign has resource packs, films and games (for Android or IOS devices ) to support children to stay safer from abuse.
Download the PANTS free resource pack, lesson plans and slides
NSPCC Schools and education safeguarding and child protection training courses
For Key Stages 3 and 4
Rise Above
A website full of up to date content written by and for young people covering bullying, relationships, body image, friends and mental health. Credible and quality content, great for signposting, peer support and advice for young people.
Rise Above for schools contains flexible (and free!) lesson plans and quality film content - some content suitable for year six. 
Topics include:
Bullying and Cyberbullying
Smoking
Online stress and FOMO
Alcohol
Exam stress
Body image in a digital world
Forming positive relationships
Screwball
A comedy drama for SRE (or RSE) lessons about Ryan and Natalie - two young people struggling through their first sexual encounter, and having to deal with each other's expectations, a shiny trumpet and way too many cats. It's ideal for opening up discussion about consent, peer pressure and the internet's influence on relationships. It's aimed at Key Stage 4, but if you teach Key Stage 3 it's worth having a look as well, because you may find that it's suitable for your lower year groups. The younger the better, really. The film has been made to help teach young people the skills they need to develop positive relationships from the start, rather than having to learn from painful mistakes.
Special needs and disability
Relationships and Sex Education is an important part of the curriculum for all children and young people. Those with mild, moderate and severe learning difficulties are no exception. This factsheet supports staff in special schools, mainstream schools and other educational settings when developing and reviewing SRE practice. Training is available from the FPA and others on providing inclusive, positive and appropriate relationship and sex education for those at all key stages.
FPA
The FPA (formerly Family Planning Association) provide quality training for professionals and a range of resources to support discussing a wide range of topics including puberty, privacy, relationships and friendships, STIs, pregnancy, contraception, masturbation, lesbian, gay, bisexual and trans identities and more.
Puberty and Sexuality for Children & Young People with a Disability
This award winning teaching pack has been developed to be taught to learning disabled children and young people between the ages of 9-18 years old. It is acknowledged however that depending on the age and the cognitive ability this may vary.
It has been designed to include the needs of children and young people with severe learning disability to deliver extensive knowledge appropriate to this group but equally comparable to their mainstream peers. The pack is based on information from a variety of sources and supporting evidence. It uses an array of visual and tactile resources to enable children to maximise their learning including dance and movement, anatomically correct dolls, role play and experiential learning. It can be used with both individuals and groups of children and is effective in school, residential and home environments.
This pack was developed by the Children's Learning Disability Nursing Team (Leeds) in 2009 - much of the content is still current and relevant.
Download Puberty and Sexuality for Children & Young People with a Disability